Good day,
Thank you for visiting our journal.
We hope you all have been well and some of you had a chance to witness Gion Festival last month.
The whole main streets of the centre of Kyoto were crammed with festive energy and people as well as the magnificent Hokos and processions during the period of the festival despite the annual rainy season. Now that rainy season, 梅雨  Tsuyu, has passed, we are feeling that the summer is finally here. The summery weather of Kyoto is so hot and muggy all day long as if the city itself were a huge sauna because of the geographic feature of being basin. Nevertheless, this does not prevent people from visiting to one of the most traditional places in Japan.
We, at Bijuu, always try to help our guests to have the best experience possible while in Kyoto. Today, we would like to introduce another amusement that lets you step into the authentic traditional culture of Kyoto, namely 花街 Kagai. It stands for Flower Town in Japanese as its letter show and is an entertainment district where the exclusive culture of tea houses, Ochaya, and of Maiko prevail.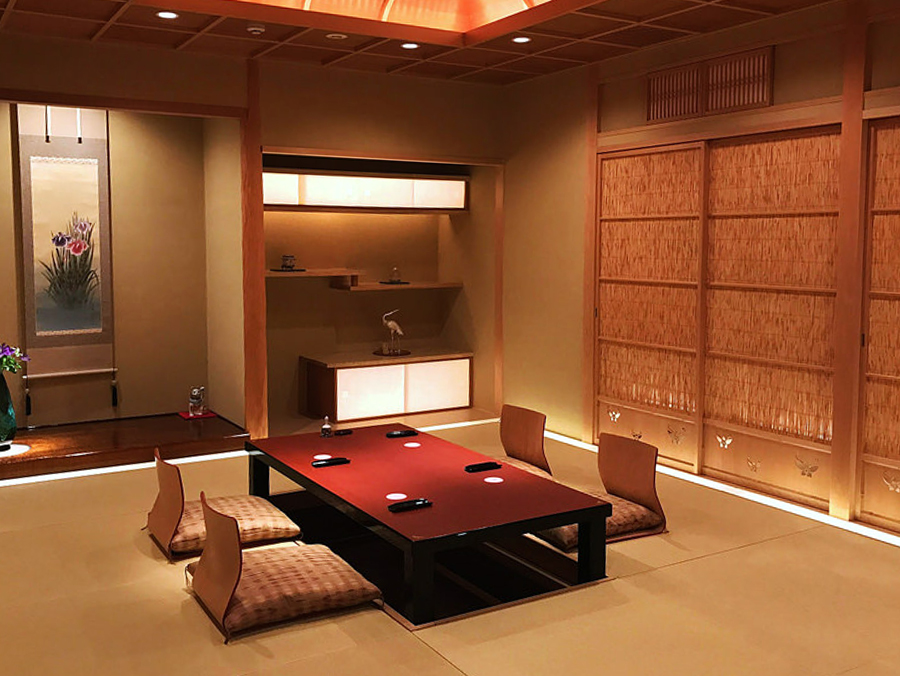 At tea houses, they do not admit new customers unless they are accompanied by frequent visitors who have already built trust relationships with the houses. It will take some time and a number of visits for the new customers to become welcomed on their own there.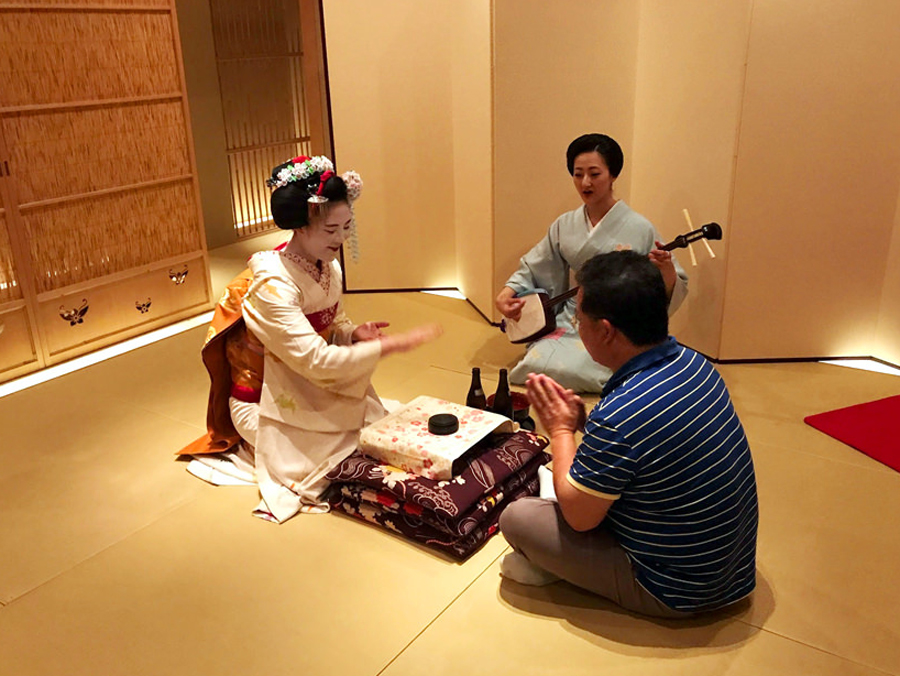 Exclusive Kyoto Inc. aims to introduce Kyoto's unique attractiveness to visitors and to promote Kagai whilst paying the greatest respect to the traditional culture of the district in corporation with those who understand and try to preserve its legacy. They offer fascinating courses where you can spend a private evening with an authentic Maiko: Private Ochaya Dinner course, Private Bar course, Group Dinner course, et cetera.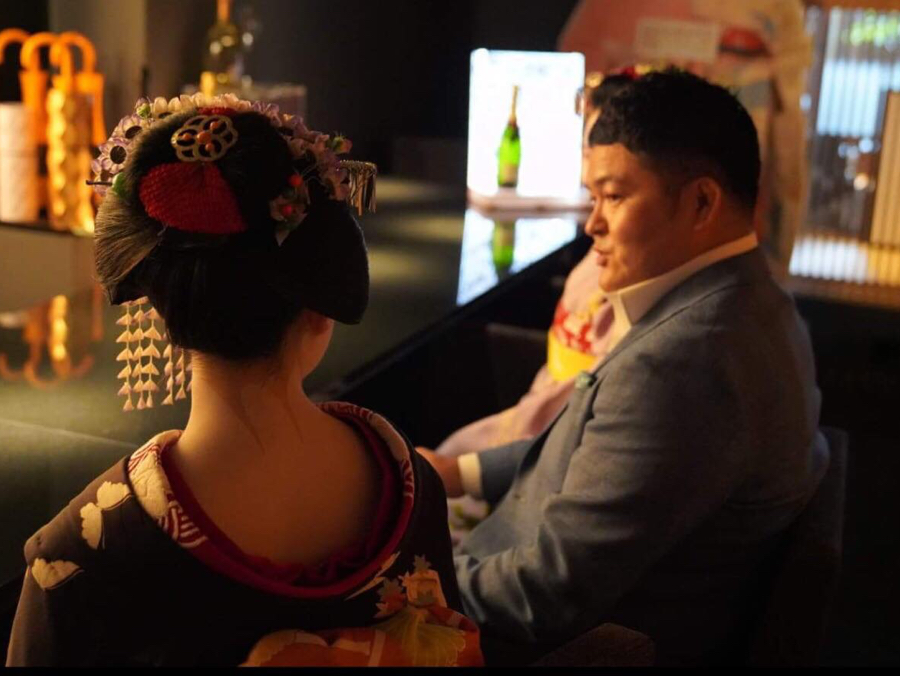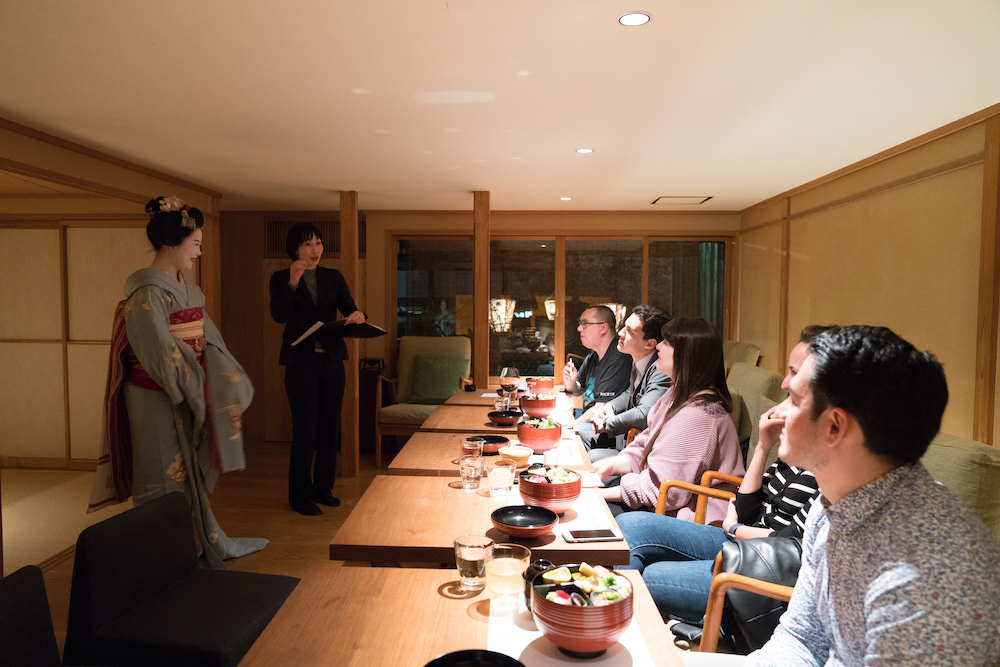 If interested, you can either contact us or book a course on your own by following the steps below:
< About a reservation >
1. Visit their website, go to Contact us and fill in the inquiry form.
2. They will contact you about the availability and the price for the course.
3. Make a provisional payment by Paypal with credit card, then your reservation will be           confirmed and completed.
4. They will again contact you about detailed information including your meeting point.
5. They can arrange a pick-up at your hotel or in Hanamachi, from which point they can go     to the tea house together.
6. Please then enjoy the tea house experience.
7. They will drop you off at your hotel or in Hanamachi afterwards.
Please enjoy a special evening with an authentic Maiko in Kyoto. Grab this once-in-life-time opportunity to make your stay even more memorable while staying with us at Bijuu.
Thank you for reading.
Bijuu